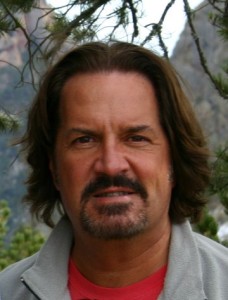 Ben Coleman's books combine suspense and romance with lively characters who take you along on their travel adventures.  His "Thin Places" novels, a romantic suspense series…with a touch of fantasy, are built around self-made billionaire, Buck Cheyne, and often involve modern day glimpses into fantastic happenings attributed to his family's Celtic roots.  The concept of thin places hails from Ireland.  They are best understood as "locales where the distance between heaven and earth collapses and we're able to catch glimpses of the divine."  The books can be read and enjoyed in any order.
Ben Coleman was born in New Orleans.  His first ten years were spent on the Mississippi Delta before the family relocated to Dallas, Texas.  As an adult he has lived in Dallas, New Orleans, and San Francisco.  He is a fiction author and novelist, writing in the romantic suspense and fantasy genres.  He has spent extensive time at many of the places about which he writes.  The upper left headshot was taken on the trail described in his Thin Places: Big Bend novel.
In a previous life, Ben Coleman worked as a sales and marketing executive of an International company.  His wife turned him on to the romantic suspense genre over two decades ago.  She regularly slipped her favorite reads into his briefcase as a diversion for his many long flights.  Finally one night, unable to sleep on an International flight, he opened one.
To receive email notification of new releases, click Subscribe to VIP Newsletter.